This special offer is good on every item on this site (with the exception of the TEXAS SCHLOCK book) until Halloween! Get the ridiculous amount of 40% off your order by simply typing in HALLOWEEN for your coupon code when you are checking out! Take advantage of this special Halloween offer!

---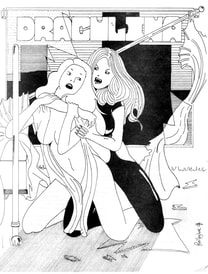 New FREE download added! See 34 year old Draculina fanzine for free!
Click here
to go to our free download page!
---
---
Just added! Britain's Longest Running Horror Film Magazine: SAMHAIN. Seven issues available, limited copies.
Click here
to see what is available!

New items in the
DRACULINA's ATTIC!
Only one copy of each and when they are gone they are gone! (Items are removed when they sell, so if you can see it it is available)
---
FREE DOWNLOADS!
Now if you can open a PDF file you can view select sold out issues of Draculina Publishing magazines and comics. Check out the FREE DOWNLOAD page to see what is currently available!
CLICK HERE FOR AVAILABLE FREE DOWNLOADS!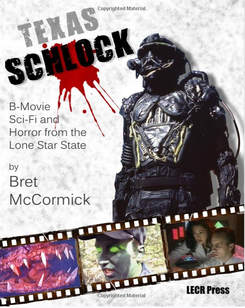 TEXAS SCHLOCK
: New book from filmmaker Bret McCormick! In-depth look at names like Larry Buchanan, S.F. Brownrigg and more (literally, includes Tom Moore) film making alumni from Texas! Get your copy from Draculina!
---
---
It has been a long time since this site has been updated. I have added many new magazines and there will me more added in the future. If you are looking for something specific please use the search engine above. If you have any questions about an item or just want to say hello you can email me at
dracdirect@gmail.com
.
Please check out the blog (above) and contact form (below) to be added to the email list to be notified when new things become available. Your email address will not be sold or used for any other purpose that the occasional Draculina update. Have fun looking and keep it gory!
- Hugh Gallagher
---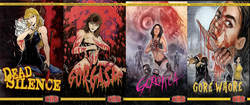 ---
GORE TRILOGY DVDs NOW AVAILABLE!
Gorgasm, Gorotica, Gore Whore and Dead Silence are now available for sale on this site! Also available, signed copies of the movies!
Check it out here!